Boken "Inspirational ways to succeed with ADHD: Real life stories and strategies to help you thrive with ADHD " är den fjärde inom ramen för projektet "ADHD Awareness Book Project". Samtliga böcker har blivit bästsäljare på Amazon.com.
I den nya boken berättar jag bland annat hur högaktiva personer kan få ut mer av sin sömn.
För att köpa boken till bästa pris (139 kr inkl.moms för privatpersoner; 139 kr exkl. moms för företag), maila: amlindell@advancesweden.se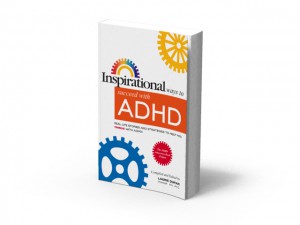 What exactly is The ADHD Awareness Book Project?
The ADHD Awareness Book Project is a yearly event that raises ADHD awareness worldwide, inspires people with ADHD to live their best lives and supports ADHD organizations. Each year, a community of professionals and experts share their best tips and stories to thrive with ADHD in a published book.